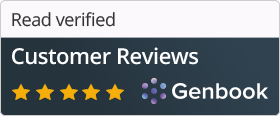 National Member of American Massage Therapy Association
Pfrimmer Deep Muscle National Association
Pennsylvania Member American Massage Therapy Association

Fully Insured

Loosen Up Muscle Therapy specializes in Deep Muscle Therapy as well as
Medical Corrective Therapy and Sports Therapy. All of these therapies
assist the human frame in rejuvenation relaxation and re-hydration.

Loosen Up is a place where one can receive top quality muscle therapy at a
great value. There is nothing more important than the human body which
carries your spirit while you are on this earth.

The therapy settings are very calming and relaxing. I will tell all up front
that Loosen Up Muscle Therapy is not a place where one would find
cucumbers on their eyes, not that there is anything wrong with that;) The
work that I do is therapeutic and promotes healing.

When the body is aching it effects ones spirit and ones mind. If left
untreated the aches turn to pain and eventually the body stops doing what
we want it to do. When the body stops doing what we want and need it to
do it eventually starts to bring the mind and spirit down.

Muscle Therapy has come along way. Modern research has proven what
humans have known for many many years, muscle therapy needs to be
incorporated in to your health plan just as eating correctly and exercising.

Care and maintenance of the human frame should be done a on consistent
basis.

Serving Chester, Lancaster, Delaware
Counties
Can not come to us? We can come to you.


Inquire about Chair Massage for next event

484-597-0075

The human body is
made up of some four
hundred muscles;
evolved through
centuries of physical
activity. Unless these
are used, they will
deteriorate.

Eugene Lyman Fisk

T
he master therapist is
real, calm,
nonjudgemental,
intelligent, sensitive,
strong yet flexible,
supportive,
compassionate,
empathic, and joyful.

John Barnes

Loosen Up Muscle Therapy is dedicated to serving each client
with top quality care. A safe and relaxing environment that
encourages the body to start the healing and rejuvenation
process.

47 Marchwood Rd
Marchwood office Building
Suite 1D
Exton, Pa 19341

Pa MSG002292